Equity and Social Justice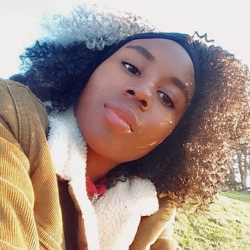 Shiba Bandeeba
MA Equity and Social Justice, 2020
In the past year and a half, I have had the privilege and honor to work in the most interdisciplinary field of public service, public policy. This is a dream I have had since the age of 10. When I decided to go back to school and enroll in the Equity and Social Justice MA program, that was me choosing to take my education into my own hands and trust that everything I learned while in this MA program would essentially be on my terms and choices. The two lingering words I took away from this amazing experience were mis-education and homogeny, words I had never heard in all my years in a classroom setting. In this program, I enjoyed the sharing of knowledge, friendships, mentorships and opportunities to tell my story, using my own words, not those that have been said for me, without me in the room. Currently, I work as a public policy manager at a non-profit organization called HomeRise that provides permanent supportive housing for formerly unhoused people. I work with various community organizations and providers for public support services, mainly in areas of affordable housing, public health, criminal justice and reform. My department focuses on policy and grass-roots community organizing, and we work directly with our HomeRise residents to use their voices and lived experiences to tell their story not only as a form of healing but as an opportunity to change the direction of policy. I want to continue being a self-guided learner, I want the opportunity to choose my own words so I can continue to heal not only myself but my family and my community. The Equity and Social Justice MA program gave me the first of many tools and I can't wait to share them with others along the way. My favorite thing about this program was the opportunity to learn from some of the most brilliant and compassionate educators that want the world to have. I am a Ugandan-American and I have lived by, in, and with the worlds of Gloria Anzaldua's Borderlands from the day my family stepped on this land.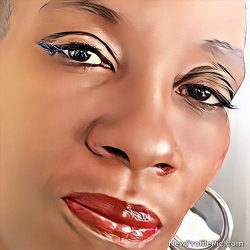 Cynthia Diana Cornelius
MA Equity and Social Justice 2013
Cynthia Cornelius is an author, educational facilitator, and CEO and founder of the Chinue X Project Inc., an Afrocentric educational resource service. Established as a 501c3 non-profit, the Chinue X Project brings awareness to the many significant contributions of people of African descent.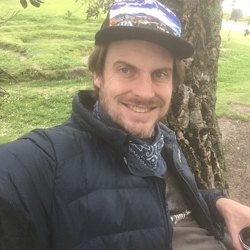 Dan Curtis-Cummins
MA Equity and Social Justice 2012
Dan received his Equity and Social Justice MA in Spring 2012, which launched his career in teaching at SFSU. Upon completion, he pursued the Certificate in the Teaching of Composition at SFSU, and was quickly persuaded to complete the full MA degree in English Composition, doing so in Spring 2016. Since then, Dan has been teaching the First Year Writing course at SFSU, focusing on the "Stretch" course for developmental and/or underserved writers who self-place in this course upon enrollment. For the last 2 years, Dan has also undertaken the role of Faculty Director for the Experimental College at SFSU. This program supports undergrad students to teach a class on a topic of their choice, and has helped him use many of the theories learned in the ELSIT MA program, notably mentored by Dr. Hemphill and Dr. Flowers. Currently teaching a literacy-based 'Community Service Learning' (CSL) course that is the first of its kind at SFSU, Dan hopes to pursue the Ed.D. at SFSU to develop intra-campus partnerships between First Year writing courses and the Children's Campus preschool programs at CSU campuses, to promote the critical literacy development of both populations of students.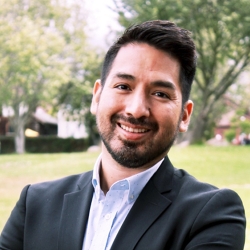 Joshua Delfin
MA, Equity and Social Justice, 2013
Joshua Delfin is a Program Officer at Common Counsel Foundation, which focuses on community-oriented philanthropy by expanding resources for progressive social movements across the United States. Joshua supports Native Voices Rising, a re-granting partnership between Native Americans in Philanthropy and Common Counsel Foundation. He has been in the nonprofit sector for over 15 years. He has held positions at the Mexican American Legal Defense and Educational Fund, National Center for Lesbian Rights, and The San Francisco Foundation. He has also been on the board of Somos Familia, an Oakland-based LGBT organization that builds leadership in Latina/o/x families and communities.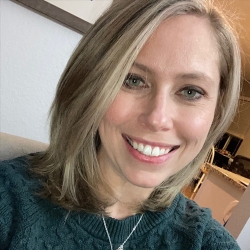 Taryn DeStasio
MA in Equity and Social Justice, 2013
Taryn DeStasio (she/her), is a high school instructional coach in the Adams 12 Five Star School District in Westminster, Colorado. Taryn is a 2013 graduate of the Equity and Social Justice MA program at SF State. In her eighteenth year of working as a public educator, Taryn fulfilled a lifetime goal to leave the classroom and help coach, nurture, and renew the joy of teaching in novice and experienced high school educators. Her seventeen years in the classroom included teaching every grade from 6th-12th English literature, journalism, reading, and drama. She is passionate about providing an equitable education to all students, but specifically teaching multilingual students and co-teaching in inclusive class environments. When Taryn isn't in a public school you can find her traveling, camping, and hiking with her three children, dog, and husband. Taryn hopes to one day write a book about teaching during the pandemic.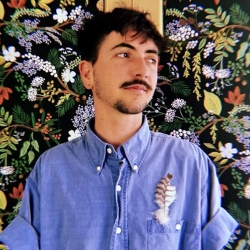 Walsh Easton
MA Equity and Social Justice 2019
Walsh Easton is a queer and trans educator currently working as an Assistant Director of Undergraduate Academic Advising at Golden Gate University. In his free time, he volunteers as a Court Appointed Special Advocate (CASA).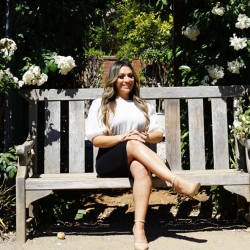 Maria Jackie Flores-Diaz
MA Equity and Social Justice, 2019
Jackie Flores is the Division Assistant in the Counseling Department at Skyline College since 2016. In the Counseling Department, she brings a combination of professional experience including administrative duties, program development and oversight, and direct student service. Jackie previously worked as the Program Services Coordinator at the Transfer Center assisting in streamlining and supporting the transfer process for community college students to 4 year institutions. Jackie's purpose as an educator is to make a difference in her community and create a sense urgency for student success. Jackie Flores will be a candidate for the EdD in Education Leadership this fall 2022 semester at San Francisco State University.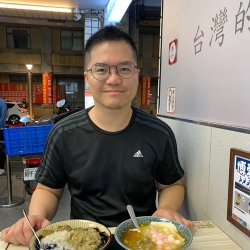 Thomas Han
MA Equity and Social Justice, 2014
Thomas was originally from Taiwan and has always had a strong interest in equity and social justice. Thomas has been working in various non-profit organizations and interact with different communities. Thomas has been using his eastern identity and western culture to bridge the communication and cultural gap within the community he served. As an immigrant, he witnessed many instances where people were looked down upon due to their lack of expressive ability in English. Due to language barriers, there were a lot of misunderstandings and people were not able to understand one another. Thomas would like to use his cultural awareness to help out the immigrant and underserved population.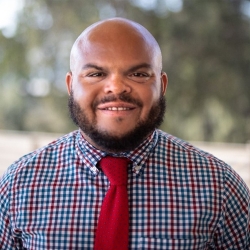 Dante Jones
MA, Equity and Social Justice, 2020
Danté has been pursuing his passion for helping people since 2005 in the fields of education, tutoring & youth development, workforce development, health & fitness; and currently as a Tutoring Center Specialist for Cuyamaca College (CA). In terms of education and academic support, Danté specializes in academic counseling, including his MA in Education Administration, mentoring youths, and family school relationships. In terms of his non-profit work, Danté has developed and participated in programs in several Bay Area and San Diego communities and promotes inter-organizational communication and outreach. A staunch youth development advocate, Danté currently educates and empowers a multitude of students on the importance and benefits of health, wellness, and a solid education. Lastly, in the evolving world of community-based organizations, Danté consults and advises students of all grade levels on the ever-evolving education curriculum and how they can best meet these requirements.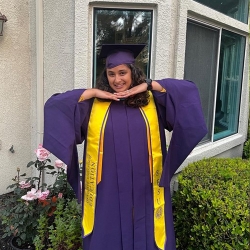 Mugdha Kulkarni
MA Equity and Social Justices, 2021
Mugdha completed her MA in Education with a Concentration in Equity and Social Justice, which she started and completed her Masters during the pandemic. She is currently a teacher's assistant in a kindergarten classroom at San Francisco Friends School. Prior to this, she was teaching 2nd grade and has worked in preschools. The MA program reinforced her passion for working with students and wanting to create inclusive learning environments.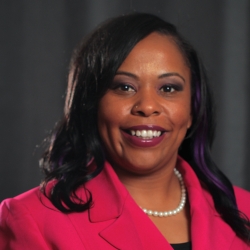 Tachelle Herron-Lane
MA Equity and Social Justice, 2015
Ms. Tachelle is a college lecturer for the San Francisco State University Step to College Program and a college advisor for the Graduate College of Education. She is also a business owner of Ain't I a Scholar Consulting. She has assisted over 500 students to matriculate towards higher education. She graduated from Mission High School in SFUSD with a 2.00 GPA, and attended and graduated from Laney Junior College in Oakland with a 3.98 GPA. She transferred to San Francisco State University as a 1st generation college student. She earned her Bachelor's Degree in Liberal Studies and Black Studies (Africana Studies) and a Master's Degree in Education with a Concentration in Equity and Social Justice with a 4.00 GPA. She believes that every child is special and deserves to be given the opportunity, passion, and purpose to learn. "What I do requires a strong commitment from students, parents, schools, and the community It takes a village to complete any project. Higher education is a once-in-a-lifetime opportunity- Ms. Tachelle".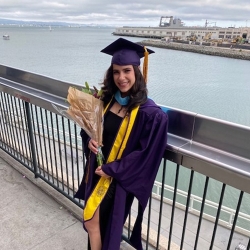 Amanda Mack
MA Equity and Social Justice, 2021
Amanda is a San Francisco native who is very passionate about being a classroom teacher in the area! She received her B.A. in Global Studies at San Jose State University and very recently graduated from San Francisco State University obtaining her M.A. in Education with a concentration in Social Justice & Equity. She is currently working as a co-teacher at San Francisco Friend's School a private Quaker school in the Mission. For the past two years she has been working with first grade students, but most recently moved up to third grade. Over the summer she worked at a nonprofit called Horizons that is held at SFFS, however the nonprofit works with under-served and under-represented students at various public schools throughout the neighborhood.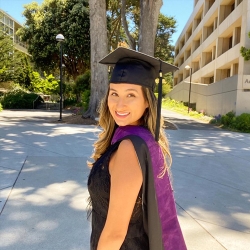 Jasmine Medina
MA Equity and Social Justice, 2020
After graduating in May of 2020, Jasmine pursued her teaching credential through National University for her single subject English credential. She now teaches High School English with the Fremont Unified School District where she teaches freshman and sophomores, as well as teaches English to English Language Learners. She is planning on adding to her career in education by becoming involved in education policy planning to help not only students, but improve working conditions for teachers.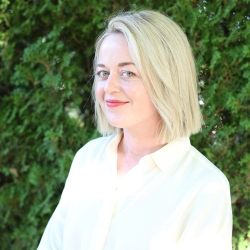 Hannah Paul
MA Equity and Social Justice, 2021
A few months post-graduation, Hannah Paul finished her last year as a preschool teacher. She accepted a job as a policy and research assistant at an early childhood consulting firm and moved to Washington, DC! She continually tries to subtly influence the DC suits (mostly men, but...we knew this!) that equity and social justice MUST be centered during the design and implementation of any policy. Lately progress feels slow, but we'll get there. She misses everyone and our amazing program!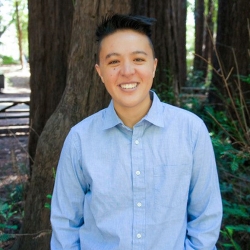 Mavi Pilloton (they/them)
MA Equity and Social Justice, 2022
Mavi Pilloton (they/them) is a queer, non-binary, and multiracial DEI educator and social justice leader. They have almost 10 years of experience working in Marin County schools and has unique expertise in LGBTQ+ education and curriculum development. Through their current role as the Training Institute Manager at The Spahr Center, Mavi coordinates, develops curriculum for, and facilitates LGBTQ+ cultural awareness trainings to create inclusive, equitable working and learning environments at schools, social service agencies, government agencies, healthcare providers, athletic leagues, etc. Mavi graduated one quarter early from University of California, Davis, where they earned their B.S. in Managerial Economics, and they graduated from San Francisco State University in December 2022 with their Master's in Education, Equity, and Social Justice.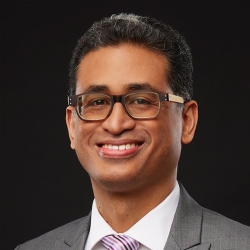 Rand Quinn, Ph.D.
MA Equity and Social Justice, 2004
Rand Quinn is an associate professor of education at the University of Pennsylvania. He studies the origins and consequences of education organizing and activism, the politics of race and class in urban school reform, and the impact of private and voluntary sector engagement in public education.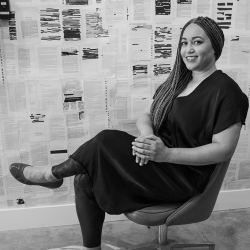 Mariah Rankine-Landers
MA, Equity and Social Justice, 2011
Mariah Rankine-Landers, MA (she/her) has been a professional facilitator and liberatory educator for over twenty years, which serves as her template for healthy collectivism in action. She founded and co-designed creative pedagogy for Rise Up: An American Curriculum, a free online resource for teachers. She has co-developed curriculum and pedagogy for The Othering and Belonging Institute out of UC Berkeley, The Center for Cultural Power, and the WKKF Foundation (Racial Healing). As former Co-Director of the School Transformation Through the Arts and Integrated Learning Specialist Program out of the Alameda County Office of Education, research outcomes of her shared work found conclusively that Creativity leads to Empathy. In 2019 Mariah co-founded Studio Pathways and has partnered with Stanford Live, U.C. Berkeley, The Kennedy Center, Oakland Museum of California, Turnaround Arts (National and California), the Apollo, Carnegie Hall's Create Justice, Zaretta Hammond, Mia Birdsong, the Cilker Conference, CCSESA, ArtCorp, Santa Clara and Solano County Offices of Ed, among others. In recent years, Mariah Rankine-Landers, has been a fellow for the National Arts Strategies Harvard Business Program, Yerba Buena Center for the Arts, and Harvard's Project Zero and Harvard's Future of Learning. She was featured on The Electric Company (PBS), The Teaching Channel, Education.com, Teaching Artists Guild, and Happy Black Girl. She co-founded Canerow, a resource and database of literature for children of color written by authors of color. She is also a co-starter and founding board member of Chapter 510, a writing center for youth in Oakland of which she served for 7 years. She studies and performs rhythm tap dance, her studio practice, which has been a lifelong love affair.
Shanice Robinson-Blacknell
MA Equity and Social Justice 2019
Shanice Robinson-Blacknell is a proud class of 2019 ELSIT alumni and 2nd year doctoral student in the Educational Leadership program. Shanice humbly serves as the Senior Director of Culture and Social Justice for the Associated Students at San Francisco State University. In addition to this full-time job, Shanice will be joining the GCOE as a Step to College instructor for the Fall 2022 semester. Shanice is one of the founders of the Soul of SF State movement that was inspired to uplift and support the Black community here on campus and in the community. Shanice plans to become a professor upon completion of her doctoral studies and provide educational opportunities to incarcerated individuals. Outside of being a scholar practitioner Shanice is a mother of two boys and enjoys cheering on the Golden State Warriors as a family at the Chase Center.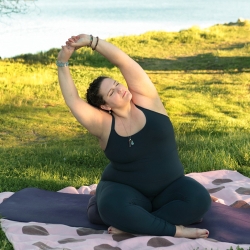 Anna Smith
MA Equity and Social Justice 2015
Since graduating from SFSU Anna has spent most of her time building her nonprofit organization, The Quinan Street Project, to be a well-respected and highly regarded arts organization in the West Contra Costa Unified School District. Everything Anna learned in the ELSIT department gains importance on a daily basis, and the texts and resources provided during the program are still relevant to her work. Anna is also now a yoga instructor (in her off-time) specializing in yoga for all bodies with a trauma-informed approach.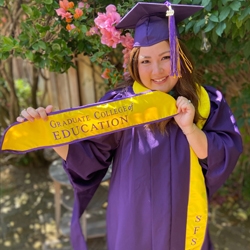 Rachel Ellen Stafford
MA in Equity and Social Justice, 2021
Rachel Stafford has recently been hired to work on the Career Development Team at Students Rising Above. This nonprofit organization provides low-income, first-generation SF Bay Area high school students with college readiness workshops, academic support, mentoring, financial assistance and literacy, healthcare, career guidance, internships and job placement, community networking, and leadership development.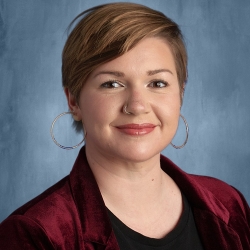 Kassandra (Kassi) Talbot
MA Equity and Social Justice, 2020
Kassandra (Kassi) Talbot (she/her/hers) is a doctoral candidate for Educational Leadership at San Francisco State University. Her working dissertation title is: "Reclaiming the Story: Youth Participatory Action Research in the Rural Social Studies Classroom". She has been a classroom co-learner for the past seven years. She facilitates middle school social studies and high school Spanish. Kassi holds an M.A. in Education, Equity and Social Justice with a concentration in antiracist teaching and transformative practices in the rural context. Her ultimate goals include capitalizing on the opportunity her local context offers: using her position in the community to transform its current school system into one that serves all students equitably. She hopes her former students will come back to their community to continue the fight, lead and support future generations in her hometown. Kassandra is a board member for CoastPride, a CTA Human Rights Cadre Trainer, an advisor for her local municipal board, a Red Cross First Aid Instructor and local radio host. When she is not working on projects for the youth, Kassandra enjoys spending the day with her partner, dogs and family on a multi-generation compound on the coast side.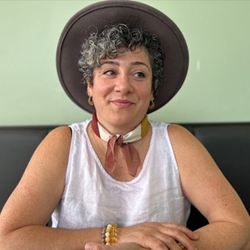 Christine Trowbridge
MA in Equity and Social Justice
Christine Trowbridge is an SFSU ELSIT alumni who currently works as an outreach program specialist for HSI title V program at Berkeley City College. From 2012 to 2021 she worked at SF State where she led the college access program Step to College and has taught a variety of courses at SFSU. Christine approaches her work from a liberatory and anti-racist lens and is deeply influenced by her Mexican-American background, queer identity, love of art, nature, and education. Christine is also a life-long Bay Area native.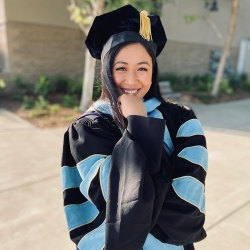 Lien K. Truong, Ed.D.
MA Equity and Social Justice, 2013
As a first-generation, low-income student raised by a single Vietnam refugee mother, and an Oakland raised, Lien (she/her) brings a unique perspective to her work by sharing her lived experiences and connecting with students through a trauma-informed lens. She centers her philosophy in honoring student voices and shows the care and concern for them holistically as the core of our work as Student Affairs professionals. Lien earned a Bachelor's in Sociology and Ethnic Studies at Saint Mary's College, and in 2013, a Master's in Education with a concentration in Equity and Social Justice at San Francisco State University. In 2021, she completed her Ed.D in Educational Leadership with a dissertation focused on understanding how trauma impacts womxn of color's sense of self and identity in college. Lien is a student-centered leader with a strategic mindset whose core ethos are grounded in authenticity, compassion, healing-centered, and trauma informed approaches. She is passionate about improving diversity and equity initiatives through effective training methods, leadership development and strategies to create meaningful connections. She contributes over 10 years of experience in higher education, having served primary roles in academic advising of first-generation and low-income college students, student success initiatives, and co-curricular advising. Through her accomplishments, Lien has navigated sensitive and political conversations with student and campus administrators. Within the division, Lien has been an active participant within the Student Affairs Strategic Plan as member of the Reimagining Student Experience priority area working group and co-led a year one initiative within the Culture of Equity, Inclusion, and Belonging where the working group identified recommendations to ensure staff professional development and engagement opportunities are more accessible and visible. She is also a member of my Diversity, Equity, Inclusion, and Belonging Staff Advisory Board.
Camilo Villa
MA Equity and Social Justice, 2021
Camilo Villa is an alumnus from the Education for Equity & Social Justice M.A. program. He currently works as the Lower School Spanish Teacher at the San Francisco Friends School, where he teaches K-4th grade students. Additionally, he facilitates gender inclusive Spanish workshops for Spanish language educators through an organization called the Rainbow Action Network. He is also a practicing visual artist whose work addressees the liberation of Queer Latinx communities, the violent erasure of social leaders in his home country Colombia, and the journey of Latin American migrants crossing the US-Mexico Border. Most recently, Camilo published his master's thesis titled Teaching Gender Inclusive Spanish: Advancing Pedagogy Towards Gender Equity on ProQuest. The purpose of this study is to evaluate a gender-inclusive Spanish language curriculum developed for 3rd-5th grade Spanish classes that employs the letter e to desexualize the masculine generic form. Fundamental to this approach is how pre-colonial indigenous gender systems advance the now contested need to eradicate sexist expressions in the Spanish language that has increasingly gained momentum in Latin America for the past decade.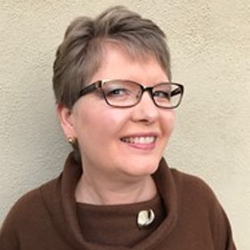 Lisa Bates
MA Adult Education, 2018
Lisa has been a lecturer for the ELSIT Department since 2016. She is a mathematics and statistics educator who has been actively involved in the SFSU Metro Academy Program.  Lisa has taught ISED: 160 Data Analysis in Education to freshman and ETHS 116/7 Statistics for Social Justice. She enjoys bringing current research results into the classroom and looking for positive social change through statistics.
Elizabeth Ching, Ed.D.
MA Adult Education, 2001
Elizabeth "Beth" Ching, OTD, M.Ed., BSOT, OTR/L, Associate Professor, Samuel Merritt University (SMU), is a Third Generation Korean Chinese American born in Vallejo, California and has been an occupational therapist since 1985.  Beth has been committed to working with underserved populations throughout her career.  She has presented at the National Conference on Race and Ethnicity in Higher Education (NCORE) about reducing health disparities and mentoring Black, Indigenous, People of Color (BIPOC) youth to enter the health professions.  She also held the SMU Faculty Diversity Coordinator position in the Office of Diversity and Inclusion. Dr. Ching has published in the Journal of Cultural Diversity, Journal of Occupational Therapy Education, Journal of Diversity and Equality in Health and Care, Open Access Journal of Complementary & Alternative Medicine; she has co-authored "Psychosocial and Cognitive Issues Affecting Therapy" in Neurorehabilitation for the Physical Therapist Assistant (2021).  Dr. Ching was honored to receive the 2021 Faculty of the Year Award at SMU.  Check out her book, "Next 10 Exits:  Reflections on Race and Resilience in Vallejo, California" available at www.rabbitroar.com.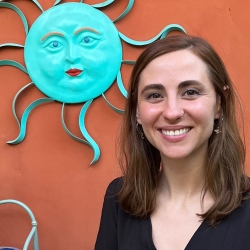 Gabrielle Karcheski
MA Adult Education, 2022
Gabrielle Karcheski loved her time in the Adult Education graduate program at SF State. With the guidance of incredibly knowledgeable and supportive professors, she was able to explore her passions for adult learning and language acquisition, completing an ESL curriculum development and evaluation project for her master's thesis. During her time at SFSU, she was granted a position as a Graduate Student Assistant in the Department of Undergraduate Education and Academic Planning and volunteered with the English language program Project SHINE at City College of San Francisco. Gabrielle has been able to continue working in higher education after graduating from SFSU, starting recently as an Academic Advisor in the W.A. Franke Honors College at the University of Arizona in Tucson.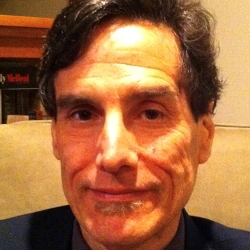 Peter Lerner
MA Adult Education, 2008
Mr. Lerner has had many years of adjunct teaching experience at community colleges across the country in ABSE, GED and ESL. While a graduate student at SFSU Mr. Lerner was the president of the Graduate Student Association. His final master's project was entitled "A Review of the Research on the Impact of Federal Accessibility Laws and Web Content Accessibility Guidelines on People with Disabilities in Higher Education", presented at an AAACE Conference, He considers his Masters in Adult Education, among other things, as a teaching and training degree. He often uses his graduate training at his full-time job at Best Buy in Eugene, Oregon, as the Certified Apple Advisor, where he educates his coworkers and customers regarding Apple Technology.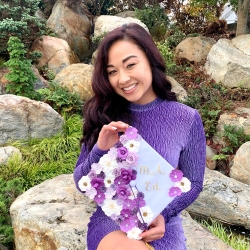 Kimiko Petsche
MA Adult Education, 2020
Kimiko graduated from the ELSIT department in 2020 with a concentration in adult education. Kimiko is a Bay Area native but currently lives in Queens, New York. She works for a New York based CBO as the Adult Literacy Program Manager and instructor of ABE classes. Kimiko provides adult basic education to New Yorkers across all 5 boroughs. Kimiko uses an anti-racist, transformational and trauma informed lens to education.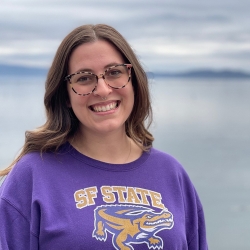 Korie Born
MA Special Interest, 2022
Korie is a middle school educator and a recent SFSU graduate. She works at a middle school in rural Vermont teaching English but also has a passion for understanding how eating disorders affect student success in secondary schools. Earning her MA in the Education Special Interest Program with a focus on eating disorders and academic achievement allowed her to combine her passions for education and eating disorder prevention and gain a clearer understanding of how disordered eating is perpetuated and prevented in school settings. Now, in addition to teaching, Korie is a Certified Intuitive Eating Counselor who helps adolescents and adults stop the harmful cycle of dieting and disordered eating and learn to love and accept their bodies as they are.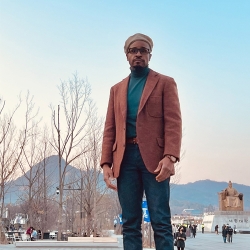 Darrick Broudy
MA Special Interest, 2001
Following the completion of his Special Interest MA degree, Darrick continued working as a teacher in the San Francisco Unified School District before eventually shifting to independent schools. In his role as an educator in Bay Area independent schools, he taught a range of courses, such as Humanities, African American Spirituality, African American Literature, and California Native American History, and he was involved in DEIJ work with students and prospective parents. He currently teaches history at Korea International School, Jeju, and has begun exploring how to address DEIB/J issues at international schools.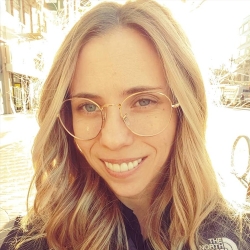 Jenni Fick
MA Special Interest, 2016
Jenni is the Impact and Strategic Initiatives Director at Beyond Emancipation (B:E), an Oakland-based non-profit that helps foster youth transition out of care and into adulthood. In her role, she oversees the assessment of B:E programs to ensure that they are having the intended impact on the target population served. Jenni started her non-profit career working at organizations focused on improving the lives of at-risk youth shortly after graduating from the ELSIT program at SFSU and has been heavily involved in youth program operations, development and evaluation ever since.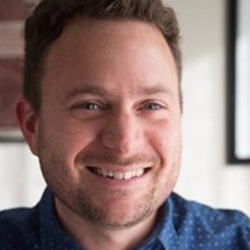 Gary Moskowitz
MA Special Interest, 2006
Gary Moskowitz is a freelance journalist and journalism educator. He teaches journalism at San Francisco State University, UC Berkeley, and UCLA. He previously taught journalism at Cal State East Bay and City University in London. Gary has written for The New York Times, Mother Jones Magazine, TIME Magazine, San Francisco Weekly, The Economist, and other publications.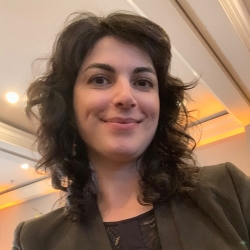 Nazanin Nematollahi
MA Special Interest, 2021
Nazanin is an independent documentary filmmaker and educator born and raised in Iran. She moved to the US in 2015 to pursue her MA in Education and to study documentary filmmaking at San Francisco State University. She uses storytelling as a therapeutical way of healing traumas. Her burning desire for social change inspired her to develop projects disclosing underrepresented community issues, with a focus on women and children's rights. Nazanin promotes stories that inform, inspire, and provoke conversations. Her directorial debut, My Body Your Soul, is a feature-length observational documentary about embracing different body shapes and women autonomy while challenging political, religious, and media censorship.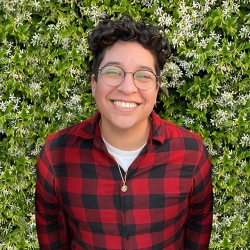 Quinn Rioz (they.them)
MA Special Interest, 2019
Quinn is a Chicanx, Queer, Trans Nonbinary Educator, consultant, and Star Wars nerd from a galaxy far, far, away (Oxnard, CA). They are a SFSU ELSIT alum that graduated in Spring 2019 with my M.A. in Education with a Special Interest concentration. Their master's thesis was a phenomenological study that explored the resilience strategies of trans students of color in higher education.
They currently serve as the Director of LGBT Resources at the University of California Santa Barbara (UCSB). At UCSB, Quinn works with students, staff, and faculty to create resources, educational initiatives, and affirming spaces for trans and queer students while advocating for institutional change that address some of the systemic oppression LGBTQIA+ people experience.
As of Fall 2022, they returned to SFSU ELSIT to teach the course "Queering Education: Policy, Research, and Pedagogy" where Queer and Trans Black Indigenous and people of color (QTBIPOC) identities and experiences in education are the focus. They feel very grateful to be part of this wonderful department again and support current and future educators in their efforts to creating inclusive environments for LGBTQIA+ people.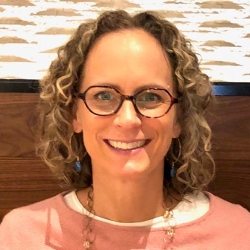 Emily Samose
MA, Special Interest, 2002
Emily Samose is the founder and principal of ECS Consulting, LLC based in Washington, DC. Emily established her consulting practice after more than 25 years of experience leading education programs and partnerships in support of children, youth and families. She is skilled in developing cross-sector partnerships, designing and conducting research, creating content, facilitating meetings and networks and managing projects that cultivate a community's education ecosystem. Recent clients have included the Campaign for Grade-Level Reading, Parents for Public Schools, the Institute for Educational Leadership and the William Penn Foundation, among several others. Emily was previously the director of education and learning initiatives for the Urban Libraries Council, a membership association of North America's leading public library systems. In this role, she conceptualized and led national initiatives to advance public libraries as essential education institutions. Prior to joining ULC, she spent seven years with the Corporation for National and Community Service and over ten years at the intersection of national service and education in California, developing and executing service-learning programs for universities and afterschool programs. Emily holds a Master's degree in education from San Francisco State University and is a graduate of the Institute for Educational Leadership's Education Policy Fellowship Program.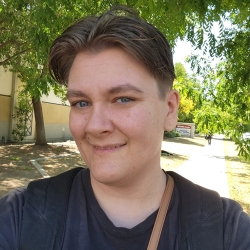 Mg Swarts
MA Special Interest, 2013
Mg works for an online coding school, making careers in technology more accessible to folks all over the United States. They serve as school registrar and also were the founding co-chair of the LGBTQ+ employee resource group. They live in the Central Valley with their spouse and two kiddos.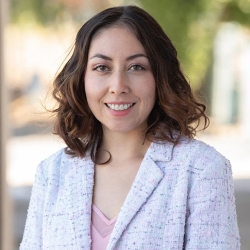 Kalina Vitela
MA Special Interest, 2022
Kalina Vitela finished her Master's degree in education in the MA in Special Interest program. Before enrolling in the program, she taught English as a Second Language (ESL) courses with the non-profit organization Refugee and Immigrant Transitions (RIT). This non-profit, based in San Francisco, partners with many different branches of community organizations throughout the Bay Area to provide a variety of services to refugees and immigrants. After her time with Refugee and Immigrant Transitions, she carried her passion of teaching English Language Learners (ELLs) to the ELSIT Program. After completing her literature review on universal design for ELLs, Kalina began teaching in an exchange program in Japan. She is currently working with the Japanese Exchange Teaching (JET) Program and administering classes as an Assistant Language Instructor in Kunitachi Senior High School. Kunitachi Senior High School, which emphasizes English Language Learning in their curriculum, is based in West Tokyo and is ranked as one of the top public high schools in Japan. In the future, Kalina wishes to return to the U.S. and work as an education consultant focusing on English language instruction in public schools.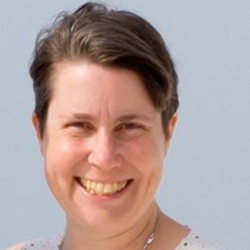 Sarah Wise, Ph.D.
MA Special Interest, 2001
Sarah Wise is a research associate working part-time in the Center for STEM Learning at U. of Colorado Boulder. After a detour to complete her evolutionary biology PhD. at Boulder, she has been researching the teaching of publicly controversial topics, active learning practices in STEM, and mechanisms for institutional change in higher education. She and colleagues published a book, _Facilitating Change in Higher Education: The Departmental Action Team Model_ which is aimed at anyone looking for a thoughtful process with which to facilitate cultural and/or curricular change. Find out more at dat-project.org. Sarah lives on the outskirts of Boulder with her husband and two kids, enjoys gardening, and plays the bassoon in Stratus Chamber Orchestra and Firefly Winds.