ITEC Student Testimonials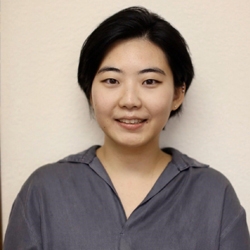 Julie Cho
Expected Graduation: Spring 2021
Job Title: Administrator/ Korean tutor
I chose this ITEC program because of the diverse courses and technologies covered. I had no background in technology, so it seemed a right fit for me to start and learn various technology and program.
The strength of the program is hands-on projects. In every class I've taken so far, I had more than one opportunity to create a project using a specific program such as GameSalad or Adobe Captivate.
I'm confident that the experience I've had in the program and the degree will help me to explore more opportunities in various fields.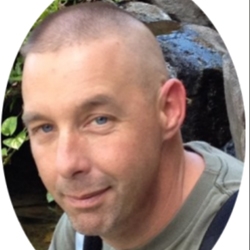 John Bieske
Expected Graduation: 2019
Job Title: Instructional Designer Ⅲ
Current Employer: Outset Medical
I completed the ITEC program in December of 2019 and started as an instructional designer with a medical device company in March of 2020. In the past year I have applied everything I learned during the program and appreciate how well the assignments and coursework simulated the work I have been asked to complete.
The future students of the ITEC program will benefit from the frequent interaction with knowledgeable professors who have relevant field experience and should take full advantage of the portfolio of work they will have completed with their support.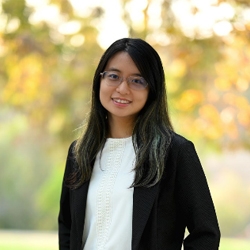 Tina Lin
Expected Graduation: Spring 2021
Job Title: Administrator Analyst
Current Employer: SF State
I liked many of my classes from the ITEC program, but if I have to pick one, it's going to be  Digital Game Play Design Learning course. Since I have no background in coding and computer science, it was rather a fun surprise that I was able to create a simple learning game.
My experience has mostly been positive. The assignment activities and projects are engaging, but at times provide enough challenges for me to produce the most learning. I feel connected to classmates who are working towards the same goal in the program and are driven to complete class projects together. Program faculty are very supportive of my learning and provide critical and timely feedback on my projects.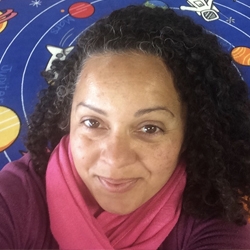 Marisa Brown
Expected Graduation: Spring 2022
Job Title: Science and technology teacher & Distance Learning Lead
Current Employer: Elementary School
I was not sure that I wanted to go back to school again, until I found the ITEC program. I love how the ITEC program blends technology and learning and allows me to branch out in so many different directions.
I have had the opportunity to explore learning theories in a much deeper way than a teaching credential program provided. I have been able to design and create an engaging group course. I have created and implemented usability testing. I have learned to create an e-learning course. All these amazing experiences combine valuable technical skills as well focus on work that I can bring back to my own classroom and school to effect change.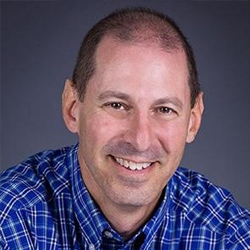 Daniel Kohn
Graduated: May 2017
Job Title: Instructional Designer on the Learning Experience & Design Team
Current Employer: Splunk
The SF State ITEC program helped me to switch careers into instructional design not only because of the academic degree I earned, but because the experience prepared me for the realistic conditions of working in teams, & student projects helped me build a compelling professional portfolio. I attribute my current success entirely to the ITEC program because the skills and knowledge I acquired allowed me to demonstrate immediate value and hit the ground running.
I advise ITEC students to keep notes of everything they learn – it will all be useful at some point in your career as an I.D.!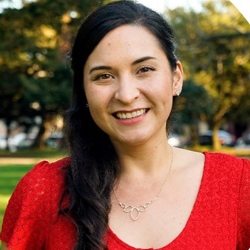 Abigail Peterson
Graduated: Winter 2019
Job Title: Instructional Designer 
Current Employer: Edify Labs
After 8 incredible years working as a middle school teacher and curriculum designer, I was ready to pursue a career in Instructional Design. This is an incredibly diverse field and the ITEC program provides an outstanding foundation to pursue careers in academia or industry.
The faculty is incredibly knowledgeable and the learning community has been a valuable resource. Though the work is challenging, the program focuses on application and building a diverse portfolio which has greatly improved my professional outlook.